Hammelburg is the "oldest wine town of Franconia". In an old document from the year 777, there is a note of a winery being gifted from Charles the Great (Charlemagne) to the monastery of Fulda.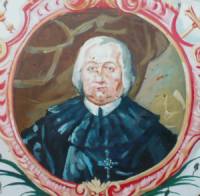 At this point, the Abbotts from the church had already owned a vineyard (as mentioned in documents from 1298), presently known as Saalecker Schlossberg. Wine was scarce at this point and the monasteries needed larger quantities. Thus, the vineyards were expanded from Fulda. Its heyday was in the 17th century. In 1653, 190 ha were farmed – and today there are roughly 75 ha.

In 1772 the monastery of Fulda consumed 3,200 liters of wine in 41 days. The Abbot alone drank 120 liters of the best wine offered – this was almost 3 liters of wine per day! However, the wine was very thin and drank like water.

For many centuries, there was a long, turbulent history of the castle Saalecker Schlossberg and viticulture played an important role. In 1816, Hammelburg became part of Bavaria. The decisive factor for this was the exquisite wine from Saalecker. In 1851, the Würzburg banker Michael Vornberger acquired the vineyards. In 1868 Vornberger auctioned the vineyards at the castle. In 1920, factory owner Hans Creutzer from Aachen castle acquired the estate. In 1935, the brothers Albert and Willi Biffar bought Maikammer the Pfalz schlossgut. Under the expert guidance of agronomist William Junghanns the Saalecker wines rose quickly to the top of the best Franconian wines.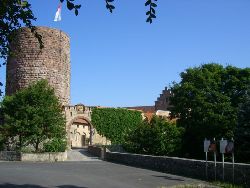 In 1964, Schloss Saaleck was sold with the attached vineyard in the town of Hammelburg. The structure was then renamed under the name Schloss Saaleck – "Urban Winery Hammelburg."

On Pentecost Sunday, May 29th, 1977, after 1200 years of wine production in Hammelburg, a large fire destroyed nearly the entire west wing of the Castle Saaleck, and hence the vineyard. In October 1977, the city built at the gates of the castle, a modern winery. Since 1988 the Saalecker wine is marketed and sold in the city hall building in the Hammelburger wine shop.

In 2011, the city of Hammelburg sold their urban winery Schloss Saaleck to us, the Lange Family from Bergtheim. Roughly 15 hectares of vineyards in the Saalecker Schlossberg are now in sole possession of Weingut Schloss Saaleck. Another 4 hectares of vineyards "Hammelburger Heroldsberg" were previously purchased by the city, and henceforth belong to us as well. The winery, the wine and all the machines now belong to Weingut Schloss Saaleck.